Towards an Architecture of Majesty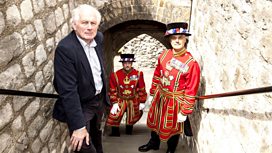 .
The BBC writes:

Royal palaces are the most magnificent buildings in our history. Often built to extraordinary levels of luxury and excess, they express the personalities of our kings and queens since 1066.
From the Tower of London to Hampton Court Palace, Dan Cruickshank reveals an extraordinary story of buildings, often fortified, that cemented the monarch's claim to the throne. Palaces that reveal our monarchs like no other buildings - their taste for luxury, their fear of the mob, even their relationship with God.